ROHO MOSAIC Wheelchair Cushion
The MOSAIC CUSHION provides the benefits of intercon-nected air cells that allow the user to sink into the cushion. The large cells make it a comfortable and lightweight cushion.
Providing preventative skin and tissue protection, the ROHO Mosaic shapes to the body and is easy to set up
INCLUDES: MOSAIC cushion, cover, hand inflation pump, repair kit, and operating instructions.
WARRANTY: Cushion: 12-Month Limited Warranty. Cover: 6-Month Warranty.
WEIGHT LIMIT: 143 kg (The cushion must be properly sized to the individual.)
WEIGHT: from 0.6kg (varies depending on the size of the cushion)
Documentation
For Hygiene Reasons This Item Is NOT Returnable
Estimated Shipping Date
Direct from Manufacturer. Stock Subject to Availabilty - Express Delivery Not Available
Availability: In stock
Excl. VAT:
£160.00
Incl. VAT:
£192.00
Product Description
Details

Low Risk, Active User
---
Proven Protection
The innovative design of the MOSAIC cushion allows you to sink comfortably into it, shaping to the unique contours of your body. Available in an expanded range of sizes to better fit your seating surface, MOSAIC provides basic preventative skin and soft tissue protection at an affordable price.
Experience the Value
The re-engineered, cost-effective ROHO MOSAIC cushion is now even better. With a more comfortable fit, you'll enjoy more sitting time while still protecting your skin and soft tissues.
Designed For You
By always matching your shape and following your movements throughout the day, the MOSAIC cushion is designed for you. Now with more anatomically-designed cell heights and a more effective, controlled air flow, you can sit longer, with less pain, knowing you have proven ROHO air-cell-based technology supporting you.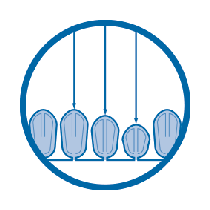 LOW SURFACE TENSION
The ability of the surface to easily yield upon contact.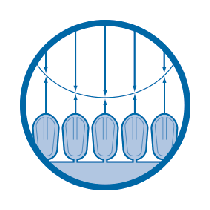 CONSTANT RESTORING FORCES
Fluid flotation provides even and constant forces at all points of contact.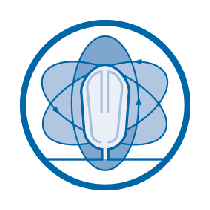 SIX DEGREES OF FREEDOM
The freedom of movement in all directions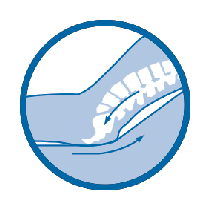 LOW SHEAR & FRICTION
Shearing occurs when opposite but parallel forces meet.
Characteristics
Characteristics
Wide Range, to fit chair widths 16" to 20"
Cell height: 2.75 in. / 7 cm without load
Lightweight and portable, this cushion minimizes fatigue and is ideal for the active individual.
Cushion is easily cleaned with soap and water Cover is machine washable
Construction: Polyvinylchloride (PVC) made without DEHP
Reviews