Progeo Joker Energy Lightweight Wheelchair
Progeo Joker Energy. A new concept of rigid frame wheelchair "made to measure", ultra light and ultra compact.
If you are looking for a rigid frame wheelchair that is manufactured solely for you, the answer is Joker Energy. A fully welded customised frame where only the backrest can be adjusted. The elliptical section tubing improves rigidness to an eyecatching designed, extremely light and compact wheelchair.
Use the button below to ask us any questions you have or to arrange a no obligation demo.
Availability: In stock
Excl. VAT:
£3,550.00
Incl. VAT:
£4,260.00
Product Description
Details

Ultra Active, Ultra Light
The Progeo® JOKER ENERGY wheelchair presents a new concept in active ultra light rigid frame wheelchairs . A unique wheelchair available with extremely high resistant aluminium alloy tubing frame to increase strength and rigidity.
JOKER ENERGY is a stylish wheelchair offering hi-tech solutions for full personalisation and is ideal for both indoor and outdoor use.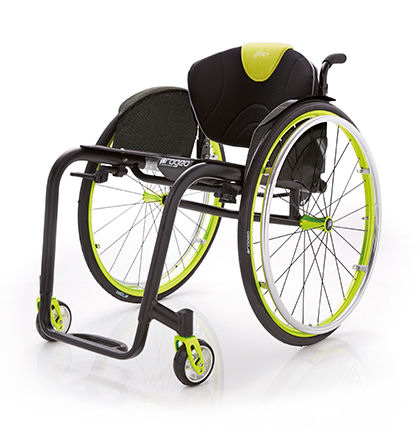 Joker Energy customised in yellow colour set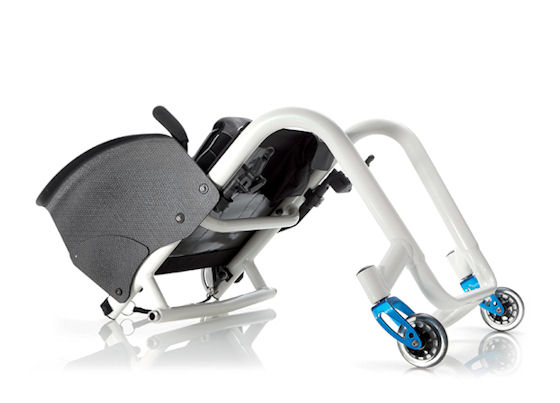 Minimum encumbrance, further reduced with the option "removable mudguard"
Made to fit you!
Joker Energy is built to your exact measurements with options including, customised front frame angles, 5 camber and 4 foot plate options. 4" soft roll casters and Ultra-light Progeo rear wheels as standard give you a smooth ride.
Have it your way
Extra cost options include carbon or tension strap seat base, carbon footplate and push handles, Progeo PHYSIO and AIR backrest systems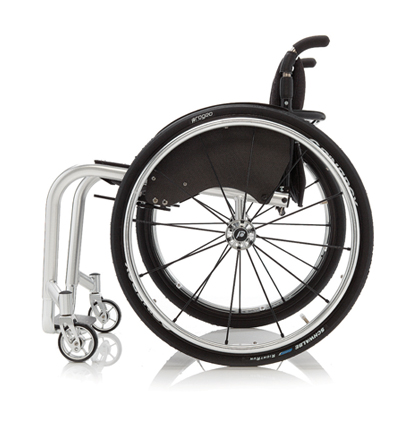 Standard frame version, customised front angle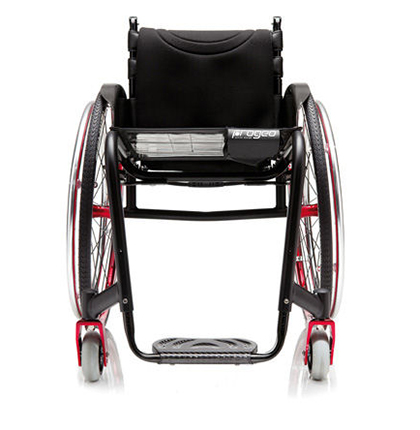 Aluminium or carbon fibre adjustable footplate (optional)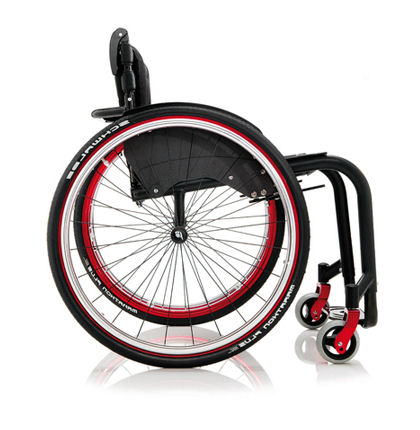 Optional frame with footplate adjustment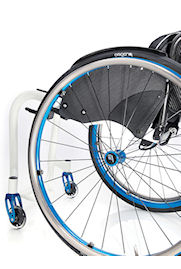 Carbon fibre mudguard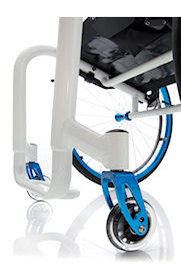 Fully welded frame, made-to-measure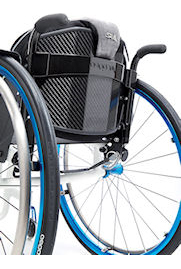 New carbon fibre AIR backrest (optional), exclusive for the line of Progeo's rigid wheelchairs
Specifications
Seat width
33 - 36 - 39
42 - 45 - 48 cm

Backrest Height
From 24.5 to 47 cm
Adjustable

Backrest Angle
From 74° to 94° to the seat
Adjustable

Seat Depth
35 - 37.5 - 40 - 42.5
45 - 47.5 - 50cm

Front Frame Angle
Made to measure

Camber
0° 2° 4° 8° 12°

Seat Height
Made to measure

Total Length
85 cm approx.
(std conf.)

Wheelchair Weight
Starting from 7.3kg approx.

Footplate Distance
Made to measure
(Adjustable optional)

Total Width
Seat width + 17 cm
(with 0° camber)

Weight
(without rear wheels)
Starting from 4.7kg approx.

Maximum load
140 kg
Colour Options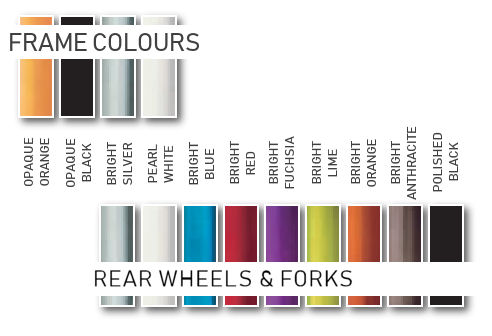 Characteristics
Characteristics
Extremely reduced encumbrance frame
Adjustable 'breathable' backrest upholstery
Titanium backrest tubes
Carbon fibre mudguards
Reviews