Progeo Ego Folding Wheelchair
A lightweight folding "hybrid frame" wheelchair designed for active users.
When design and technology meets, a brilliant reality comes to life….."EGO" , the new concept of active folding wheelchair by Progeo.
Use the button below to ask us any questions you have or to arrange a no obligation demo.
Availability: In stock
Excl. VAT:
£3,550.00
Incl. VAT:
£4,260.00
Product Description
Details

A Revolution in Folding Wheelchairs
An innovative open/close, easy-to-use system and unbeatable rigidness combine to create an extremely lightweight folding wheelchair (less than 10kg in the lightest configuration).
The Syncro Motion Folding Axle allows the chair to fold without the need for bulky and heavy cross-braces whist allowing the chair to be as rigid as possible.
Ultra light aluminium alloy or carbon fibre elliptical frame tubes keep the weight down allowing the Ego to be an active user chair.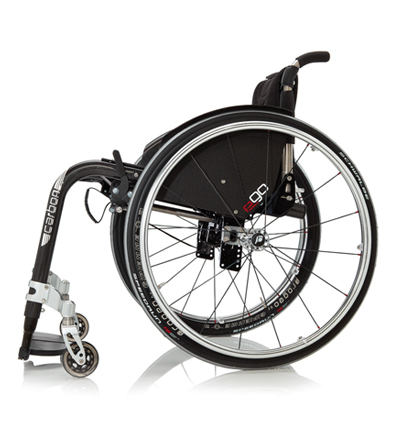 EGO - With Carbon Frame Option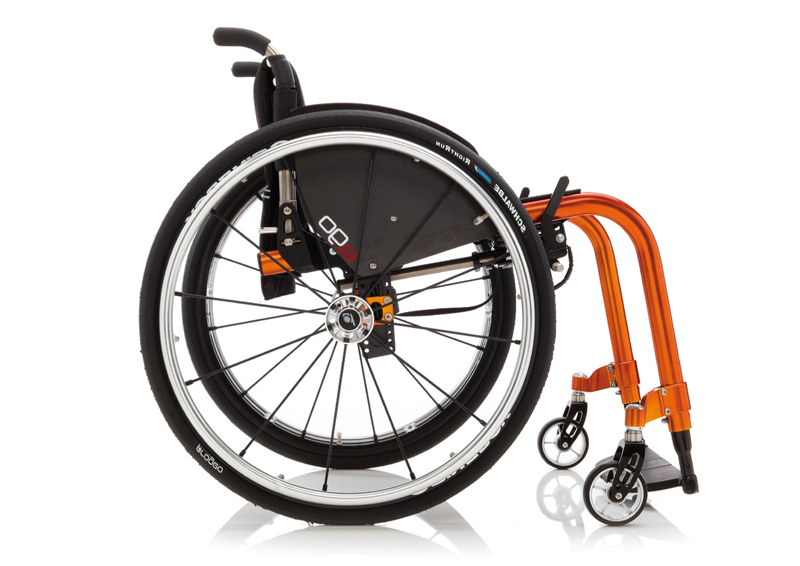 EGO - With Opaque Orange Aluminium Frame
Wide Range of Adjustment
One of the great features of the Ego is it's adjustability. These wide ranging adjustments allows the chair to be tailored exactly to you even when you want to change how you sit.
Adjustments include rear seat height, backrest height and angle and front fork height. All of these combine to make the Ego as adaptable as possible.
If you're looking for a folding chair that is stylish, practical and lightweight then your search is over!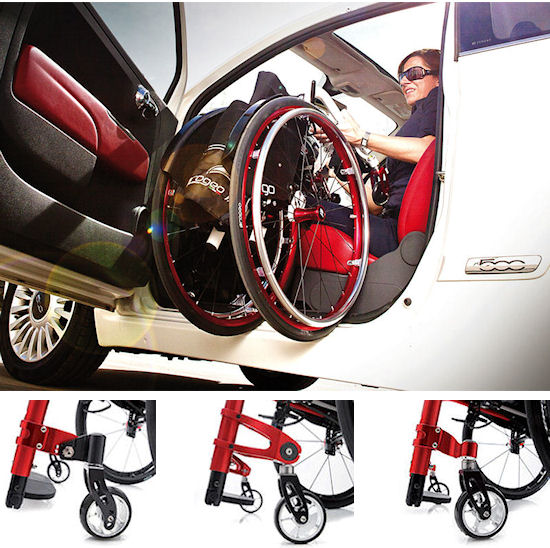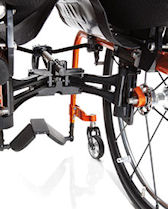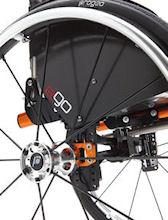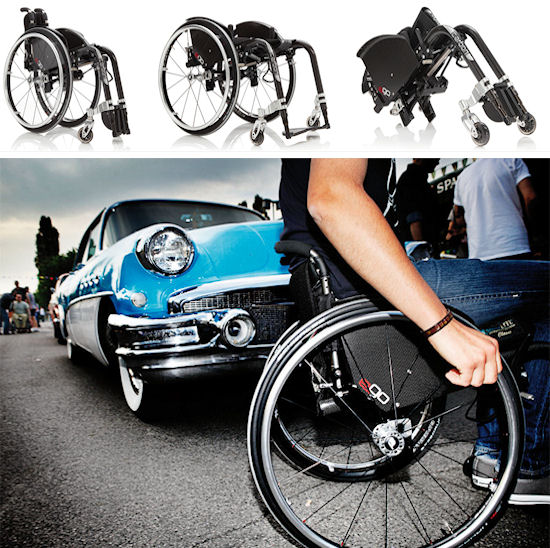 Specifications
Seat width
33 - 36 - 39 - 42 - 45 - 48cm

Backrest Height
From 24.5 to 47 cm
Adjustable

Backrest Angle
From 74° to 94° to the seat
Adjustable

Seat Depth
35 - 37.5 - 40 - 42.5
45 - 47.5 cm

Front Frame Angle
Aluminium 85° 90° 100°
Carbon 85° 90° 95°

Camber
0° 2°

Seat Height
Front from 40 to 58cm
Adjustable

Total Length
88 cm approx.
(std conf.)

Wheelchair Weight
Starting from 9.8kg approx.

Footplate Distance
From 35 to 54cm
Adjustable

Total Width
Seat width + 17 cm
(with 0° camber)

Weight
(without rear wheels)
Starting from 7.2kg approx.

Maximum load
125 kg
Colour Options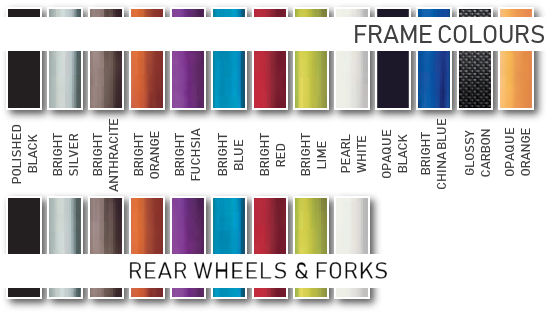 Reviews
First impressions...
The Progeo Ego
Introducing the Ego.
See how easily the Ego folds and can be lifted into a vehicle.
The revolution in folding wheelchairs is here.