Progeo Raptor Powered Clip On
Progeo, in collaboration with Triride Italia, introduce the Raptor.
The Raptor is a powered clip-on that can be mounted on both folding and rigid frame wheelchairs making it suitable for a large range of chairs.
Use the button below to ask us any questions you have or to arrange a no obligation demo.
Availability: In stock
Excl. VAT:
£4,500.00
Incl. VAT:
£5,400.00
Product Description
Details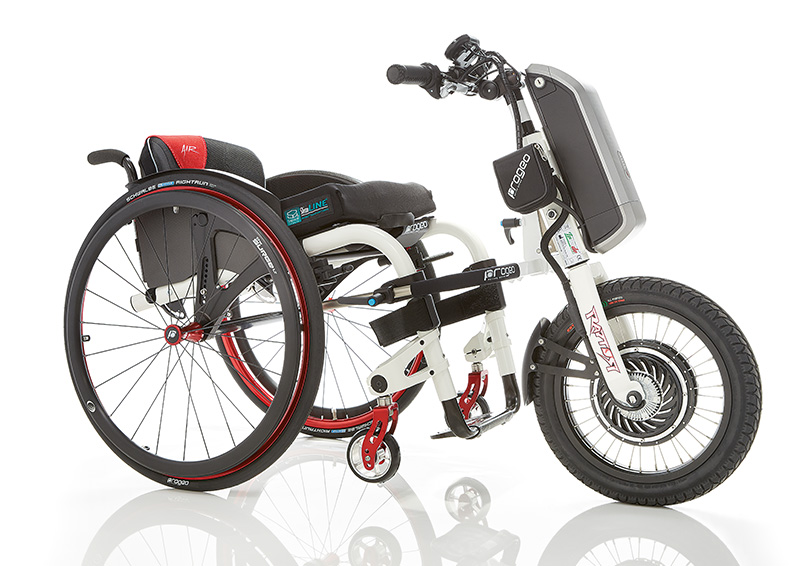 Unleash the Raptor!
The Raptor distinguishes itself by its frame with an oval section fork that ensures rigidness and manoeuvrability. It's ability to be fitted to a rigid or folding wheelchair makes the Raptor a versatile choice.
The High-torque motor comes with an auto-recharge function connected to a 36V, 360W battery, reverse gear and cruise control giving you total control in any situation.
There is a disc brake fitted as standard to a 16" wheel giving you maximum stopping ability and confidence over most terrain when you need it.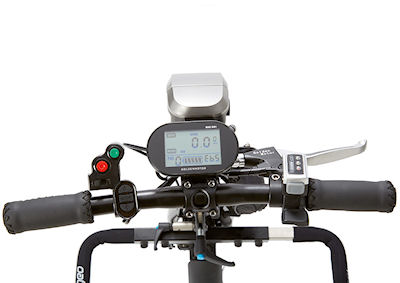 Raptor with standard handlebars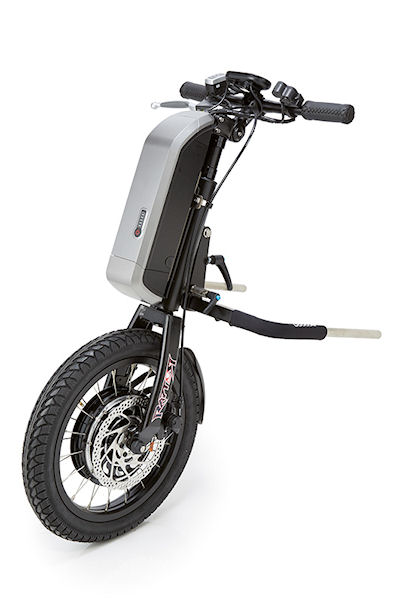 Black Raptor in standard version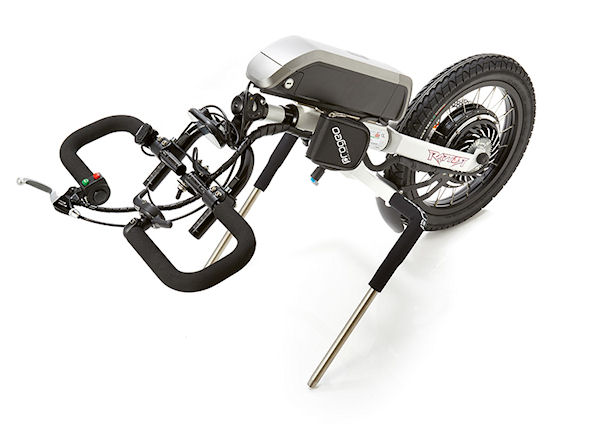 White Raptor with quadriplegic setup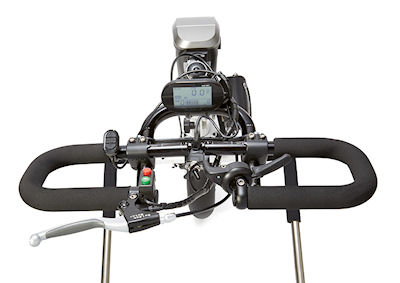 Raptor with standard handlebars
Reviews
First impressions...
Progeo Raptor
Introducing the Progeo Raptor.
High torque motor, cruise control and reverse gear are just some of the many features of this great power add-on.
Release the Raptor!