Progeo Joker Lightweight Wheelchair
Progeo Joker. A very successful rigid frame wheelchair with ultra-light aluminium or carbon fibre elliptical frame tubes with stylish Italian design.
Use the button below to ask us any questions you have or to arrange a no obligation demo.
Availability: In stock
Excl. VAT:
£2,400.00
Incl. VAT:
£2,880.00
Product Description
Details

Joker, seriously good!
Our entry level rigid chair, the Progeo Joker combines Italian style and flair with a tried and tested frame design. Innovative technical solutions and the use of elliptical, ultra light aluminium* or carbon fibre*** tubes, Joker delivers strength and lightness while also maintaining its excellent and responsive handling characteristics.


Be bright or understated, its up to you!
With a choice of 11 colours you can choose to co-ordinate or mix'n'match with separate options for forks and rear wheels****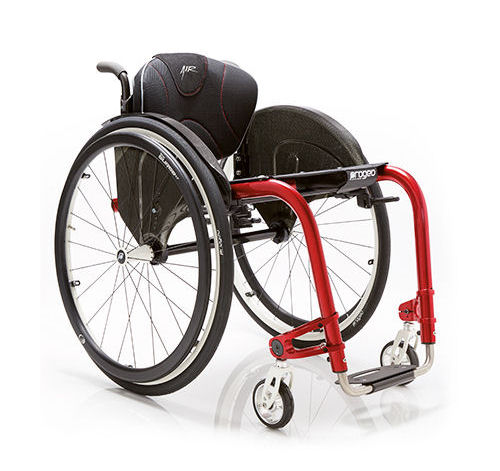 Joker with Full Carbon side plate and integrated carbon fibre "AIR" backrest.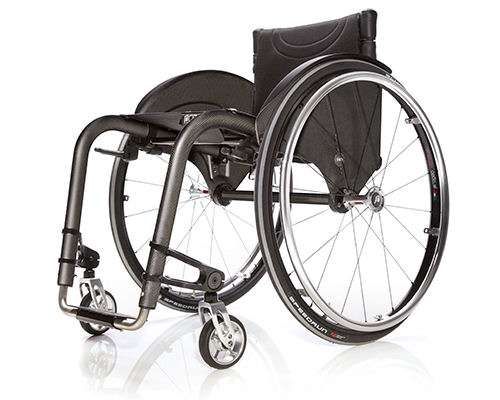 Joker with optional CARBON PACK
Full Carbon side plate, carbon fibre frame, carbon fibre rear wheel axle
Made to fit you!
Joker can be built to your liking with standard options including, 3 front frame angles, 3 camber and 4 foot plate options. 4" soft roll casters and Ultra-light Progeo rear wheels give you a smooth ride.


Have it your way
Extra cost options include carbon or tension strap seat base, carbon footplate and push handles, Progeo PHYSIO and AIR backrest systems
*Standard **Cost Option ***Carbon Pack Cost Option ****Standard wheel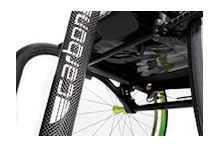 Available with carbon fibre frame (optional).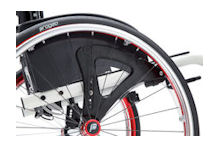 Patented system with a new plate for rear height and setting adjustments and with removable mud guards as standard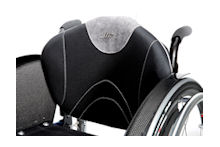 New carbon fibre AIR backrest (optional), exclusive to Progeo's rigid wheelchairs. It approximately keeps the weight characteristics of the version with upholstery and it allows all adjustments for a optimal posture.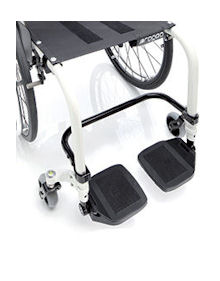 Joker in the "Zero" version (optional) that allows for flip-up one piece or split footplates.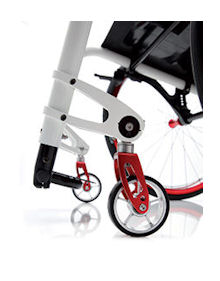 Sliding front height adjustment with new fork support (standard)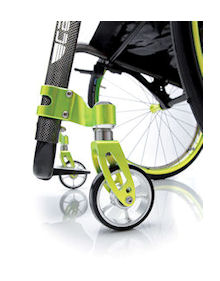 Sliding front height adjustment with fork with integrated spirit level (free option).
Specifications
Seat width
33 - 36 - 39
42 - 45 - 48 cm

Backrest Height
From 24.5 to 47 cm
Adjustable

Backrest Angle
From 74° to 94° to the seat
Adjustable

Seat Depth
35 - 37.5 - 40 - 42.5
45 - 47.5 - 50cm

Front Frame Angle
Alumin. 85° 90° 100°
Carbon 85° 90° 95°

Camber
0° 2° 4°

Seat Height
Front from 40 to 56 cm
Rear from 38 to 46 cm
Adjustable

Total Length
88 cm approx.
(std conf.)

Wheelchair Weight
Starting from 8kg approx.

Footplate Distance
From 35 to 54 cm
Adjustable

Total Width
Seat width + 17 cm
(with 0° camber)

Weight
(without rear wheels)
Starting from 5.4kg approx.

Maximum load
125 kg
Colour Options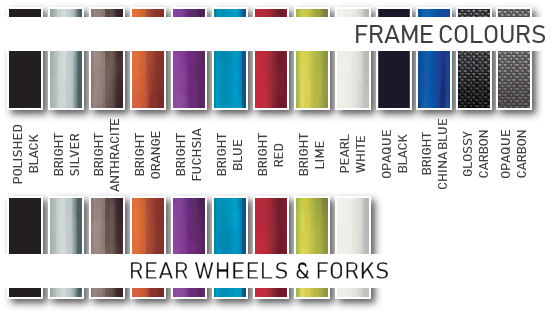 Characteristics
Characteristics
Fully adjustable
Available in Aluminium or Carbon Fibre
Removable side guards as standard
New AIR backrest (optional)
Reviews
First impressions...
Progeo Joker
Eliptical frame design with a choice of aluminium or carbon fibre makes the Joker a great choice.
The combination of style and adjustability makes the Joker stand out from the crowd.