Progeo carboMAX Lightweight Wheelchair
New to the Progeo line up we bring you carboMAX....
...a full carbon fibre frame rigid wheelchair is the combined result from Progeos extensive research into design, advanced materials and latest technologies.
Use the button below to ask us any questions you have or to arrange a no obligation demo.
Availability: In stock
Excl. VAT:
£5,900.00
Incl. VAT:
£7,080.00
Product Description
Details

This babys light, stiff and strong!
With an approximate 4.7kg frame weight* CARBOmax gives you the light weight you need for car transfers and wheeling, while maintaining the strength and rigidity you expect from a cantilever frame chair.
*without rear wheels
And looks to die for!
With design and colour accents Progeo's Italian heritage shows in the CARBOmax. The detail on the the camber/axle bar gives you an idea of the attention to detail put into this great looking rigid wheelchair.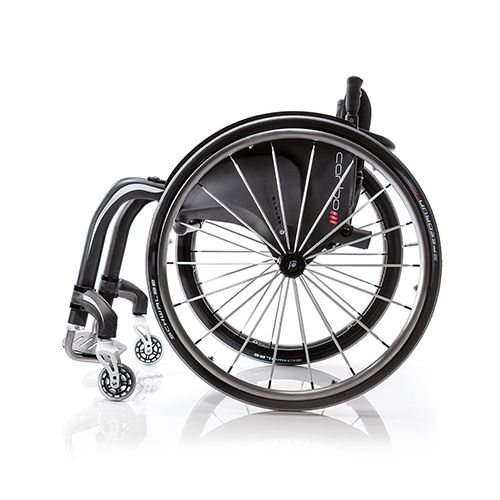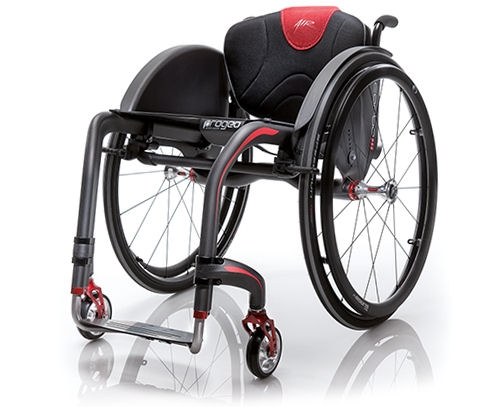 Options, options, options...
CARBOmax can be customised to suit 'how you roll'. Choose from 24" to 26" rear wheels, 3" Sport or 4"/5" Soft roll casters, backrest fixed or folded with 2 locking options, all as standard.
And it keeps coming.......!
Extra cost options include carbon or tension strap seat base, carbon footplate and push handles, Progeo PHYSIO and AIR backrest systems and 2 frame finishes all designed to have your CARBOmax just right!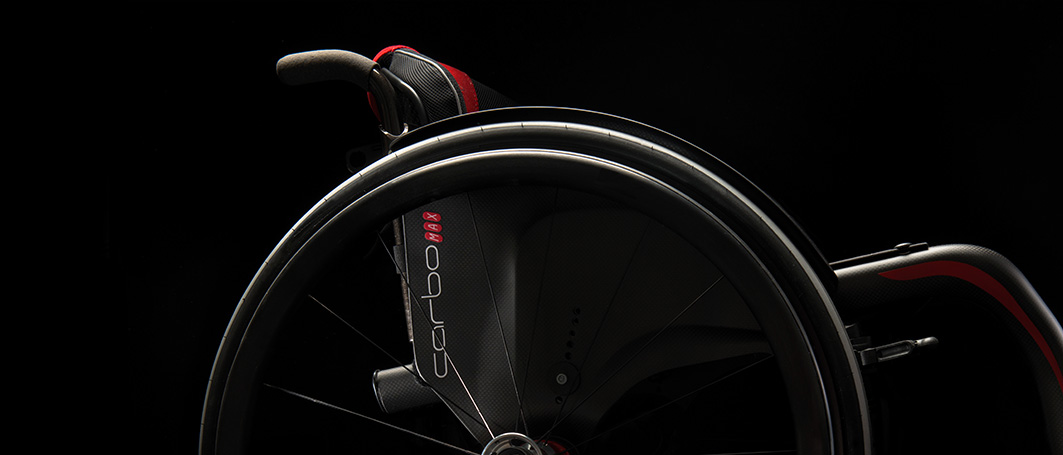 Clean Lines in an Ultra Modern Design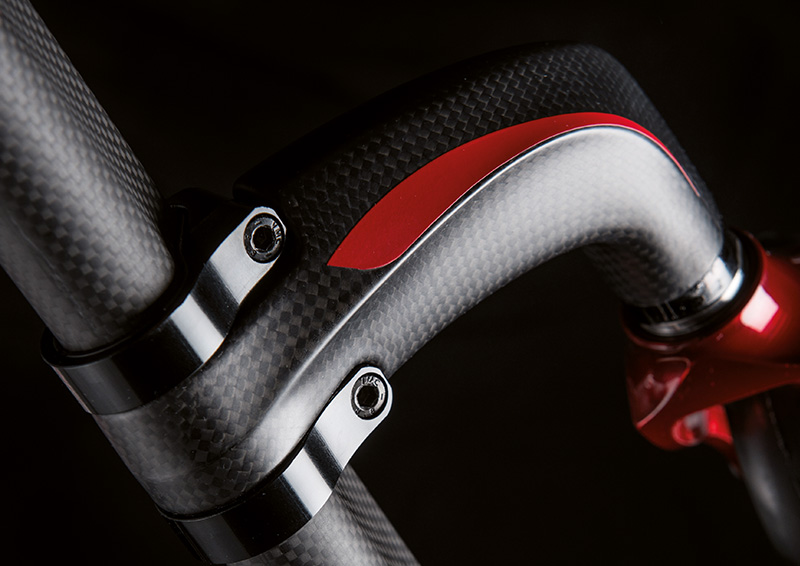 Height Adjustable Stylish Caster Forks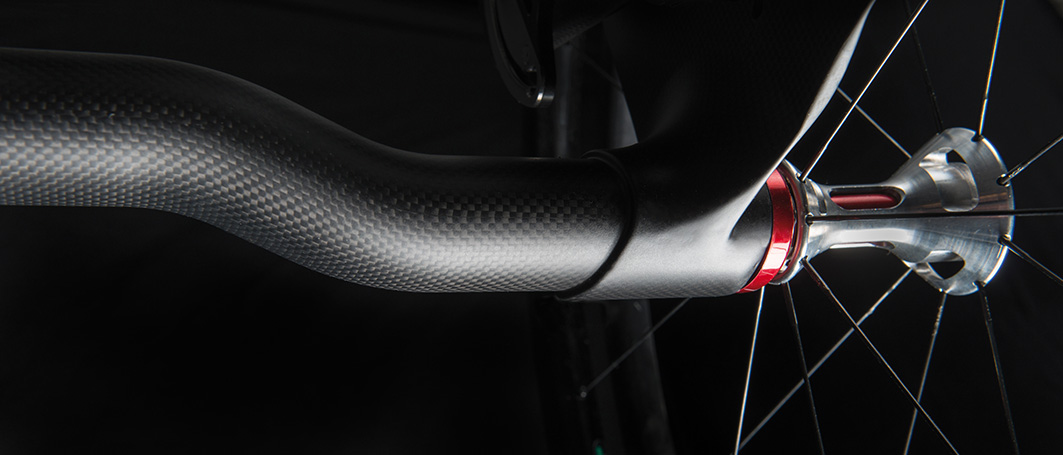 Stunning Detail in the Rear Axle Bar
Specifications
Seat width
33 - 36 - 39
42 - 45 - 48 cm

Backrest Height
From 24.5 to 47 cm
Adjustable

Backrest Angle
From 74° to 94° to the seat
Adjustable

Seat Depth
35 - 37.5 - 40 - 42.5
45 - 47.5 cm

Front Frame Angle
90°

Camber
0° 2° 4°

Seat Height
Front from 40 to 56 cm
Rear from 38 to 46 cm
Adjustable

Total Length
82 cm approx.
(std conf.)

Wheelchair Weight
Starting from 7.3kg approx.

Footplate Distance
From 35 to 54 cm
Adjustable

Total Width
Seat width + 17 cm
(with 0° camber)

Weight
(without rear wheels)
Starting from 4.7kg approx.

Maximum load
125 kg
Colour Options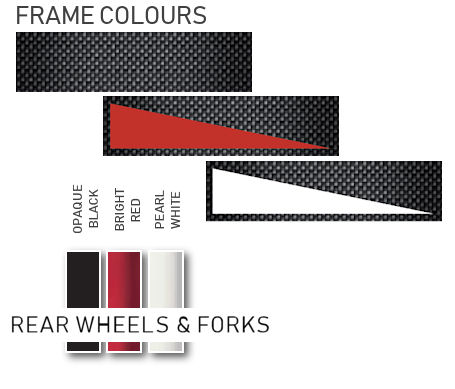 Reviews
First impressions...
The Progeo Carbomax
Introducing the Carbomax.
Styling and attention to detail rarely seen before in wheelchair design.
It's time to go Carbon!