Joelette Classic All Terrain Wheelchair
The one-wheeled Joelette all terrain wheelchair, for hiking, trekking or running on any kind of terrains, even the roughest ones.
Estimated Delivery Date
Please allow 2 weeks for delivery
Availability: In stock
Excl. VAT:
£3,000.00
Incl. VAT:
£3,600.00
Product Description
Details

Push the limits with the Joelette!
The Joelette Classic is an all-terrain one-wheeled chair that enables any person with reduced mobility or disability, children or adult, to get involved in hiking excursions or running activities with the help of at least two guides.

The rear guide handles the balance and the front guide controls the traction and gives the direction. Designed for both family outings and more intense sports and recreation, the Joelette enables access to the roughest terrains so far inaccessible with a classic wheelchair.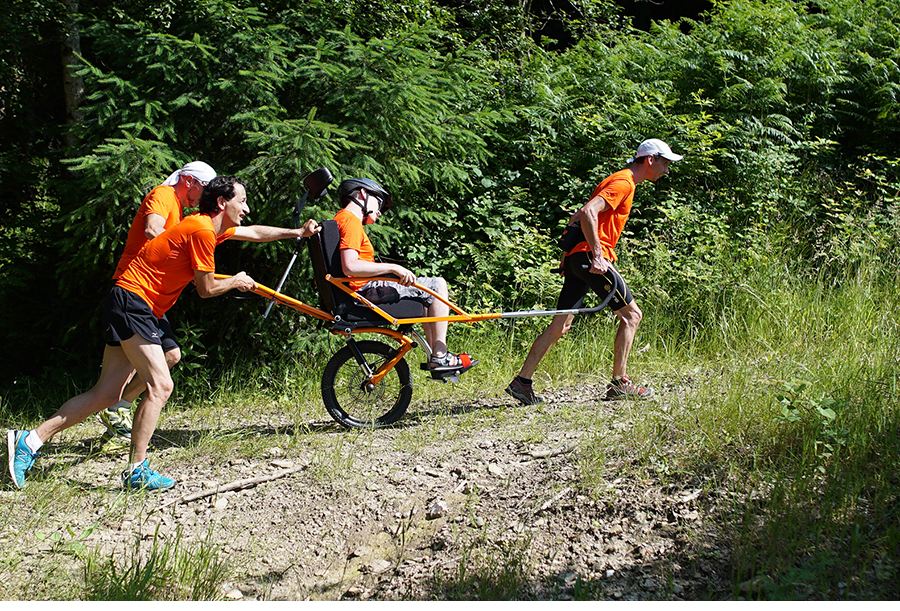 Hiking along rough trails becomes a breeze with the Joelette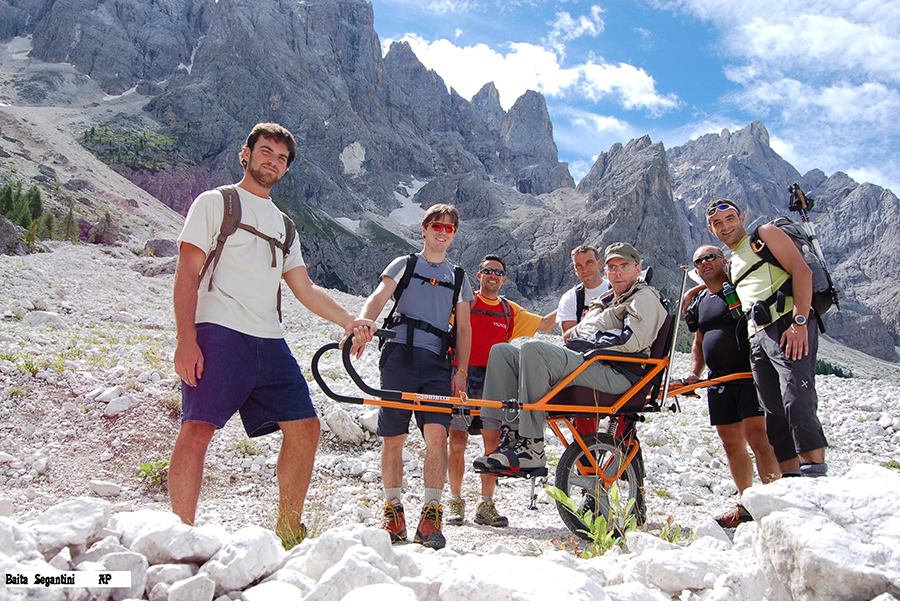 Mountains?? No problem, you just need the Joelette and a good team!
Hiking / Trekking
The Joelette enables mobility-challenged people to access to any path on high or medium mountains, participate in an excursion in the forest, in the woods, around a lake… From the highest summits to small hiking trails, the beauty of nature is accessible to anyone.
Runs, marathons, half-marathons, hikes in the wild nature, adventure racing…
There are now countless sporting challenges organized with the Joelette such as the World championship of Joelette, the Belgian criterium and the participation to the most famous marathons such as Montréal, Paris, New York, Sydney, and Stockholm… These initiatives enable disabled persons to live the adventure of races and other sport competitions.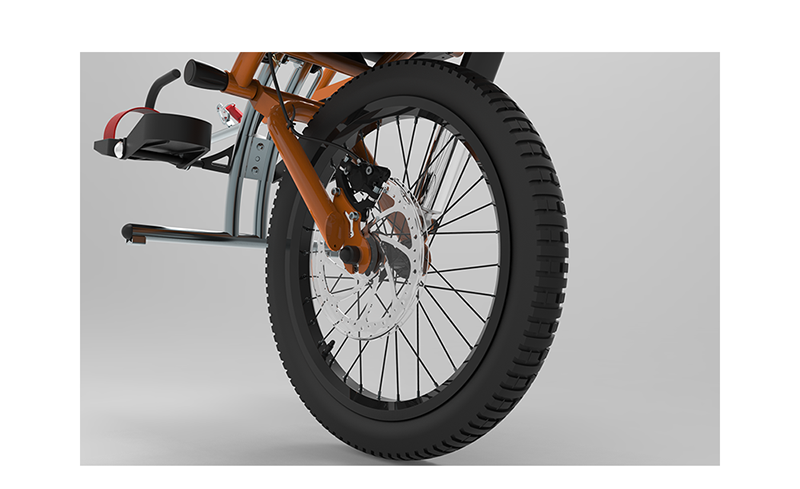 Disc brake on the Joelette comes as standard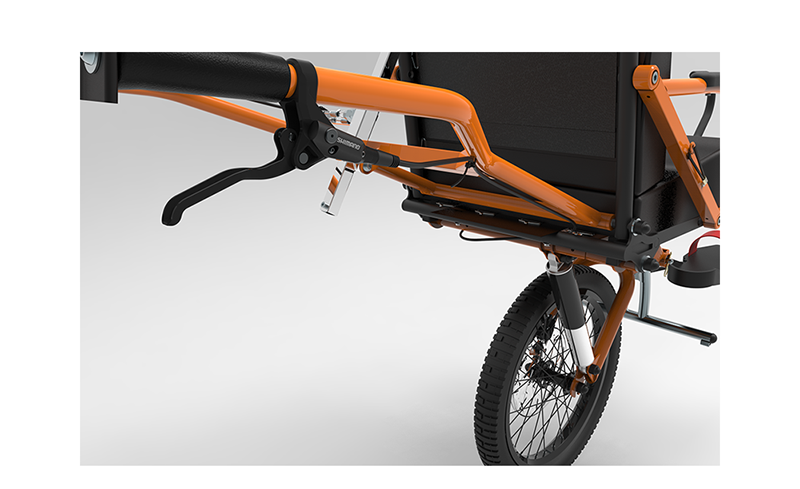 Brake lever is operated by the person at the back for maximum safety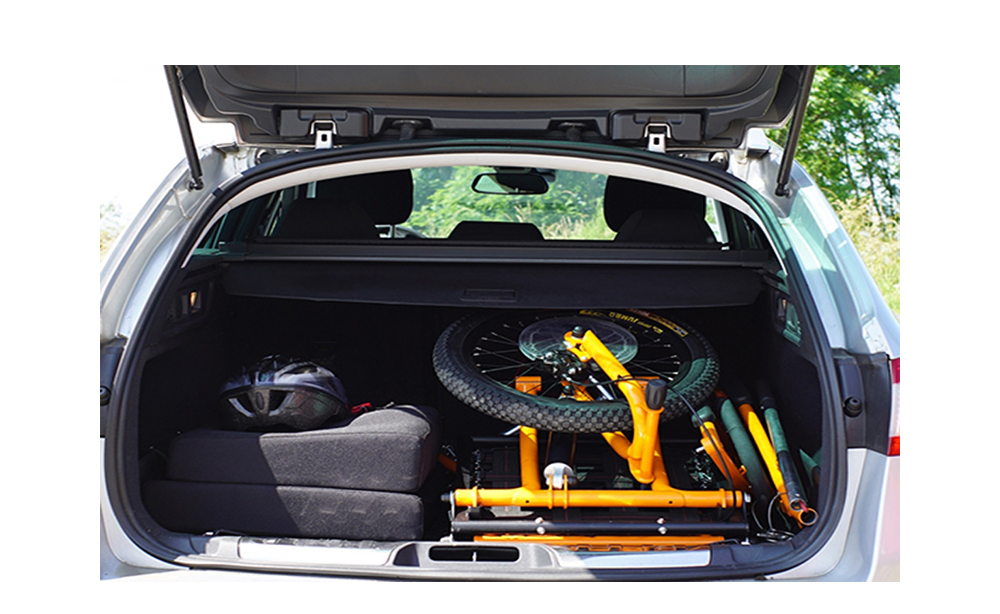 The Joelette folds to a compact size easily fitting into a car boot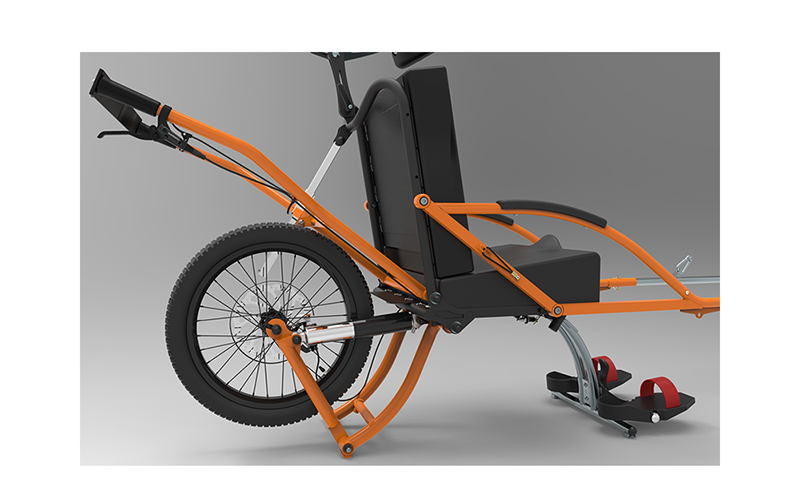 The Joelette can easily be lowered to allow easy access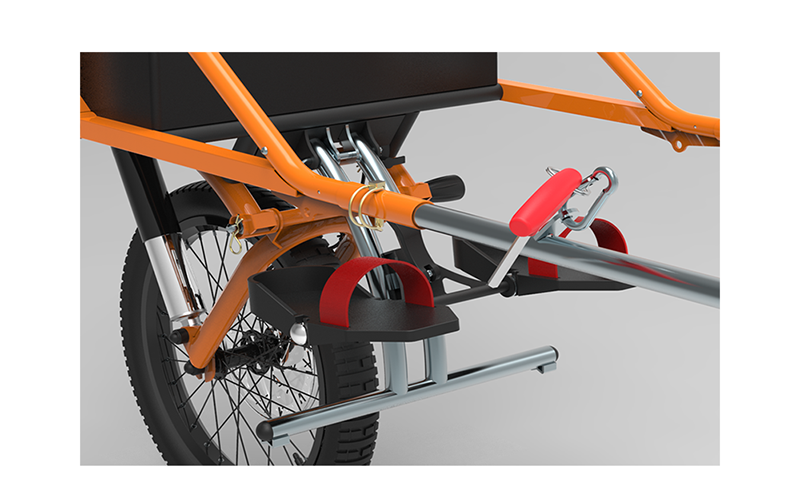 Adjustable footrest with height and angle adjustment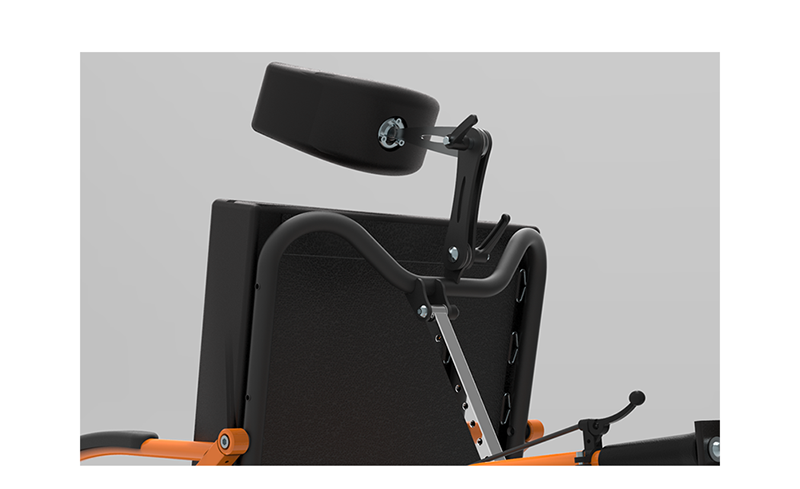 Adjustable headrest and backrest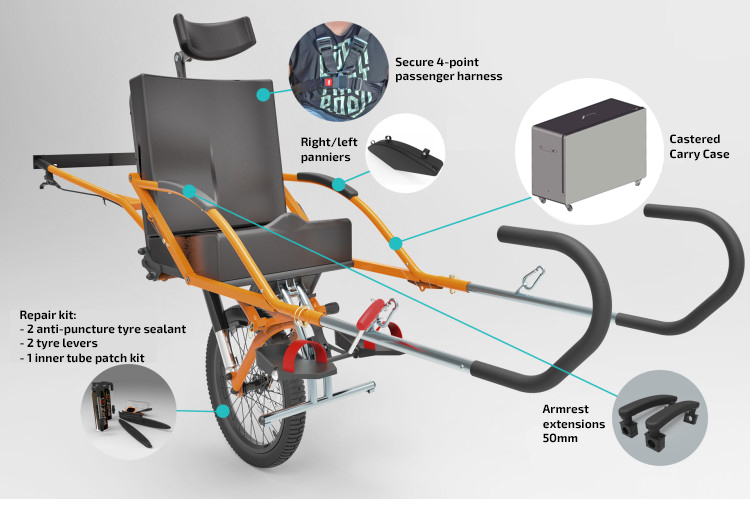 Joelette optional extras
Characteristics
Characteristics
Share outdoor activities with family, friends, associations…
Enjoy life together with strolls, hikes and a change of scenery.
Push the boundaries of possibility and surpass yourself with sporting and human challenges
Discover nature and new landscapes (mountains, natural parks, forests, trips abroad…)
Participate in races, marathons and adventure racing…
Discover the natural, historical and cultural heritage.
Reviews
First impressions...
Watch how easily the Joelette is transported, setup and used
The Joelette can transform how people with disabilities see and access the great outdoors. With this amazing all-terrain wheelchair, the horizon just got a whole lot bigger!