Loopwheels Extreme (pair)
Extra Stability, Extra Speed, Extra Freedom.
Loopwheels have developed a robust wheel with world-class suspension that works at higher speeds, for off-road use with a MTB tire and power attachments.
Choosing Your Spring Rate - The springs use hi-tech carbon composite materials and are available in 3 spring strengths (Soft, Regular and Stiff).
These rates will allow you to get the best comfort and health protection for your weight and the typical activities that you undertake.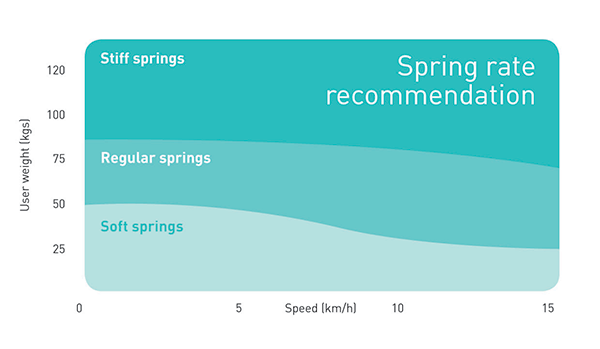 NOT RECOMMENDED FOR USE WITH SOLID TYRES
Options below are per pair, fitted to the wheel.
Estimated Delivery Date
Please allow 3-4 weeks for delivery, express shipping not available
Availability: In stock
Excl. VAT:
£1,800.00
Incl. VAT:
£2,160.00
Product Description
Details

Why Choose Loopwheels?
Loopwheels have integral suspension, designed to help you push over uneven streets, rough tracks, grass and gravel paths, with less effort. The carbon springs absorb tiring vibration, bumps and shocks and give you extra power to get up or down kerbs/curbs.
Loopwheels are more comfortable than standard wheelchair wheels and tackle cobblestones & potholes with ease. They absorb tiring vibration, bumps and shocks. Loopwheels fit most manual wheelchairs using standard quick release axles. Choose between 24″ and 25″ diameter wheels, with or without Schwalbe Marathon Plus pneumatic tyres.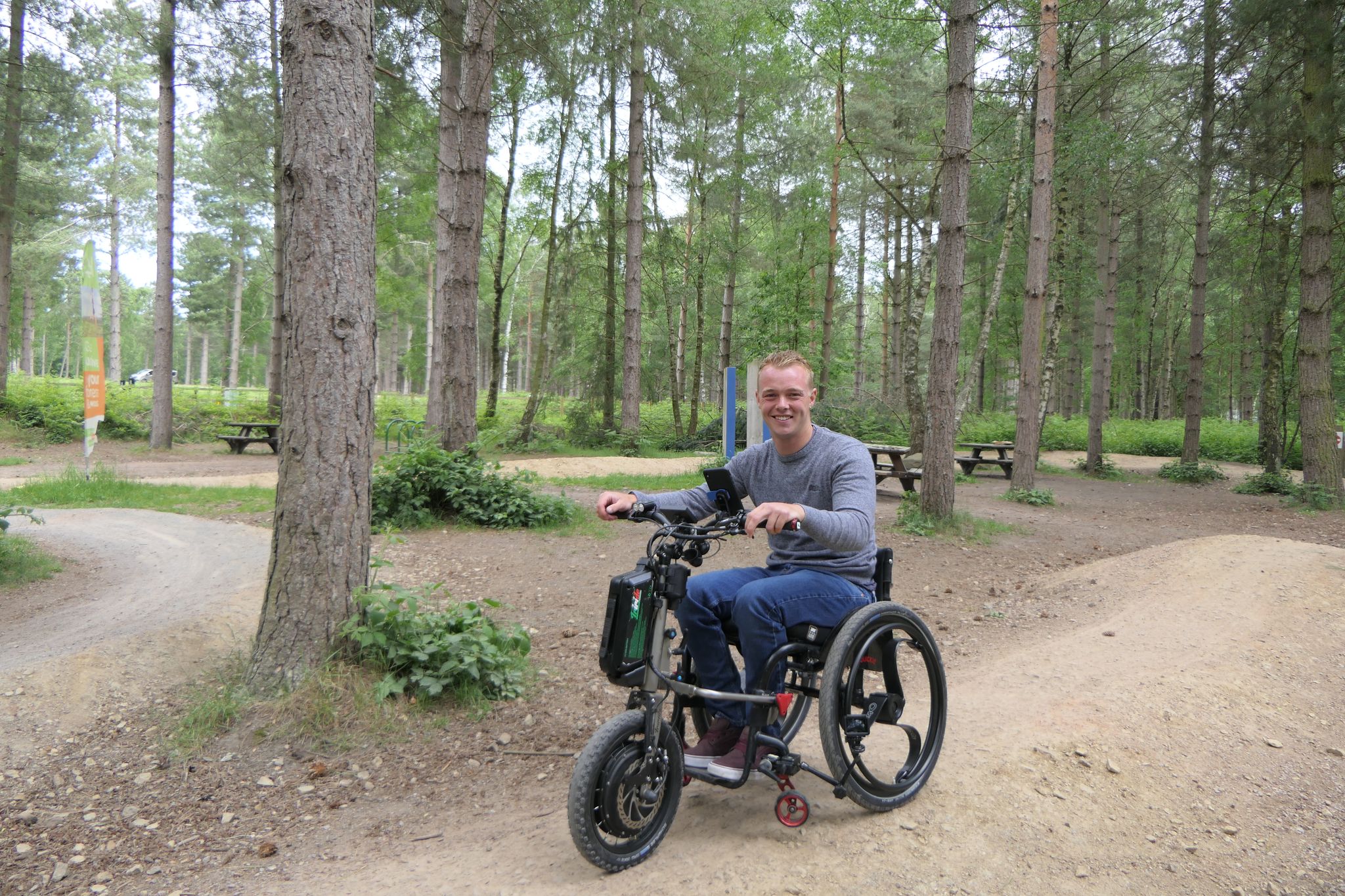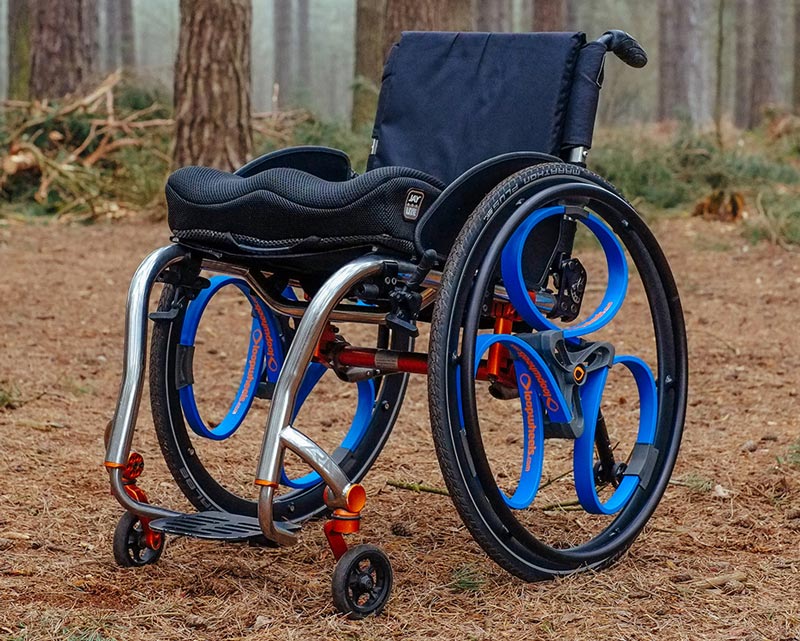 Advanced design, maximum comfort
Loopwheel springs are made from a carbon composite material, carefully developed and tested to give optimum compression and lateral stability as well as strength and durability. Specially-designed connectors attach the springs to the hub and rim.
The three loops in each wheel work together as a self-correcting system. This spring system between the hub and the rim of the wheel provides suspension that constantly adjusts to uneven terrain – cushioning the rider from bumps and potholes in the road. In effect, the hub floats within the rim, adjusting constantly as shocks from an uneven road hit the rim of the wheel.
The spring configuration allows the torque to be transferred smoothly between the hub and the rim.
Loopwheels are optimised for adults. If you weigh less than 50kg, you may not feel as much benefit from the suspension as someone heavier. Try the Loopwheels Urban with soft springs instead!
Please visit our Wheelchair Push Rim page to find out more about the options for the Loopwheels.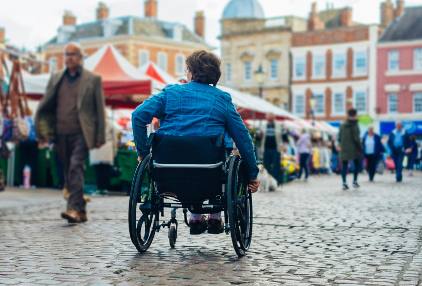 Easily travel over cobbles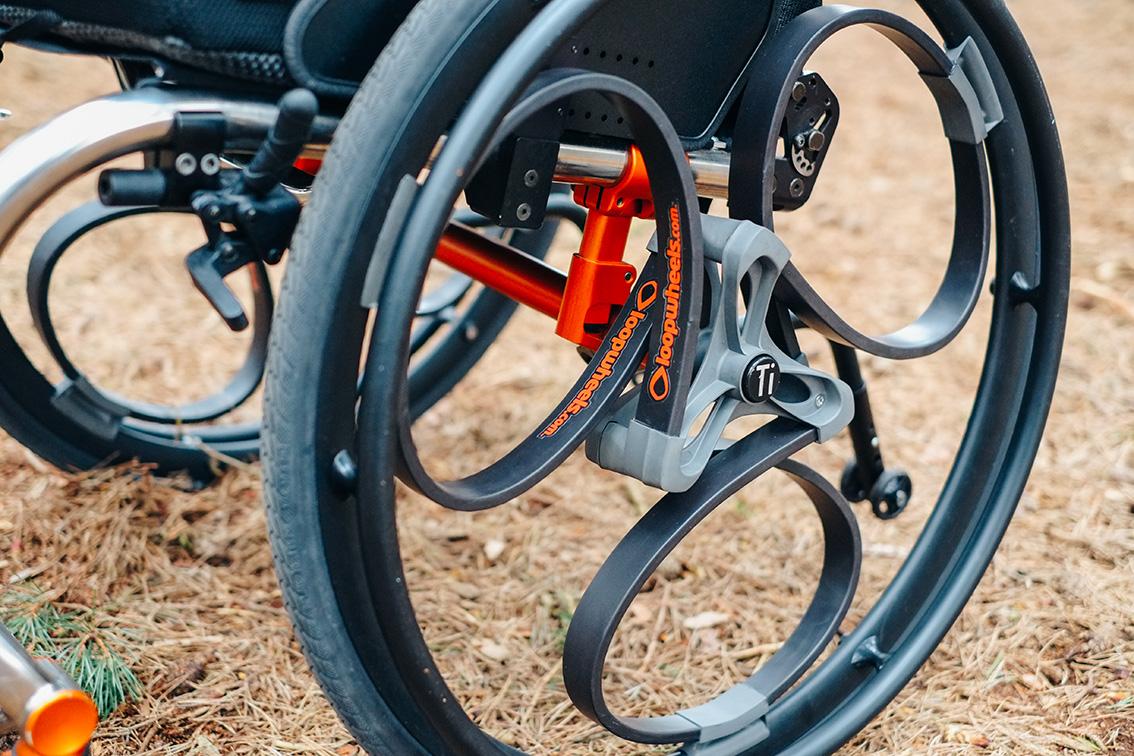 3 loops provide suspension on rough terrain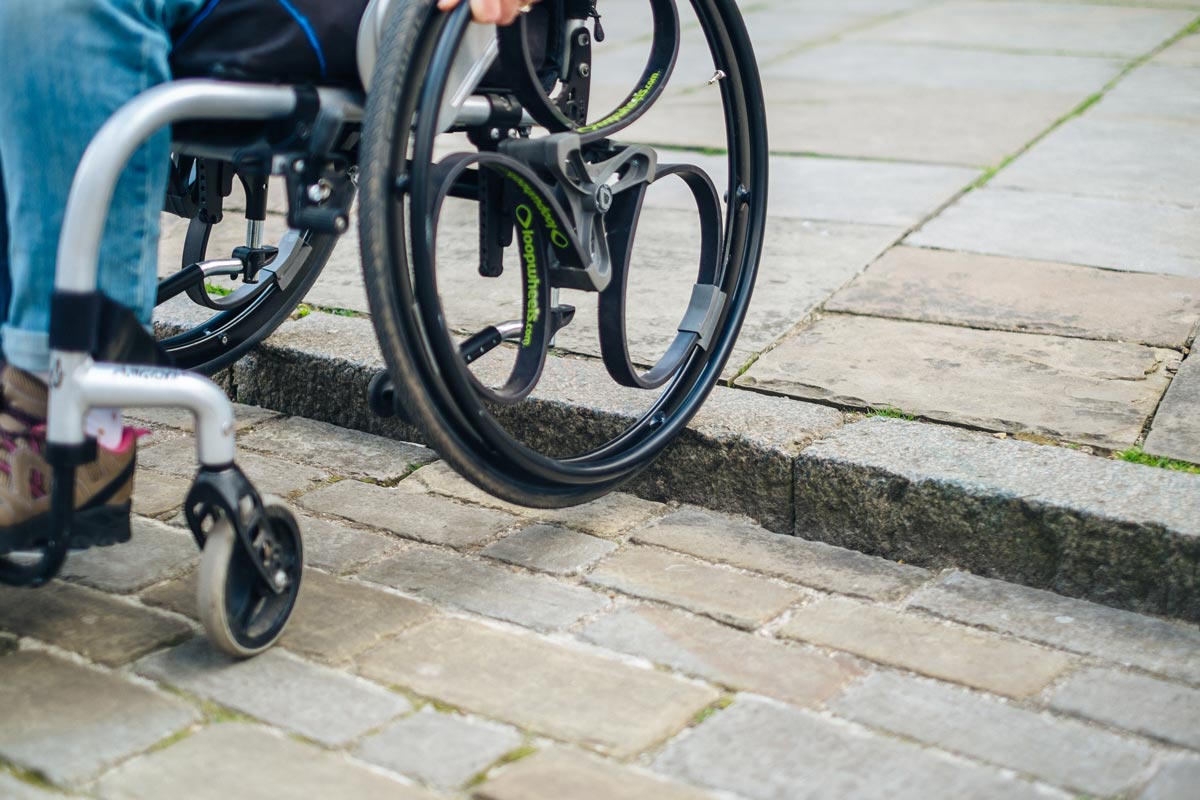 Make dropping down kerbs easier a more comfortable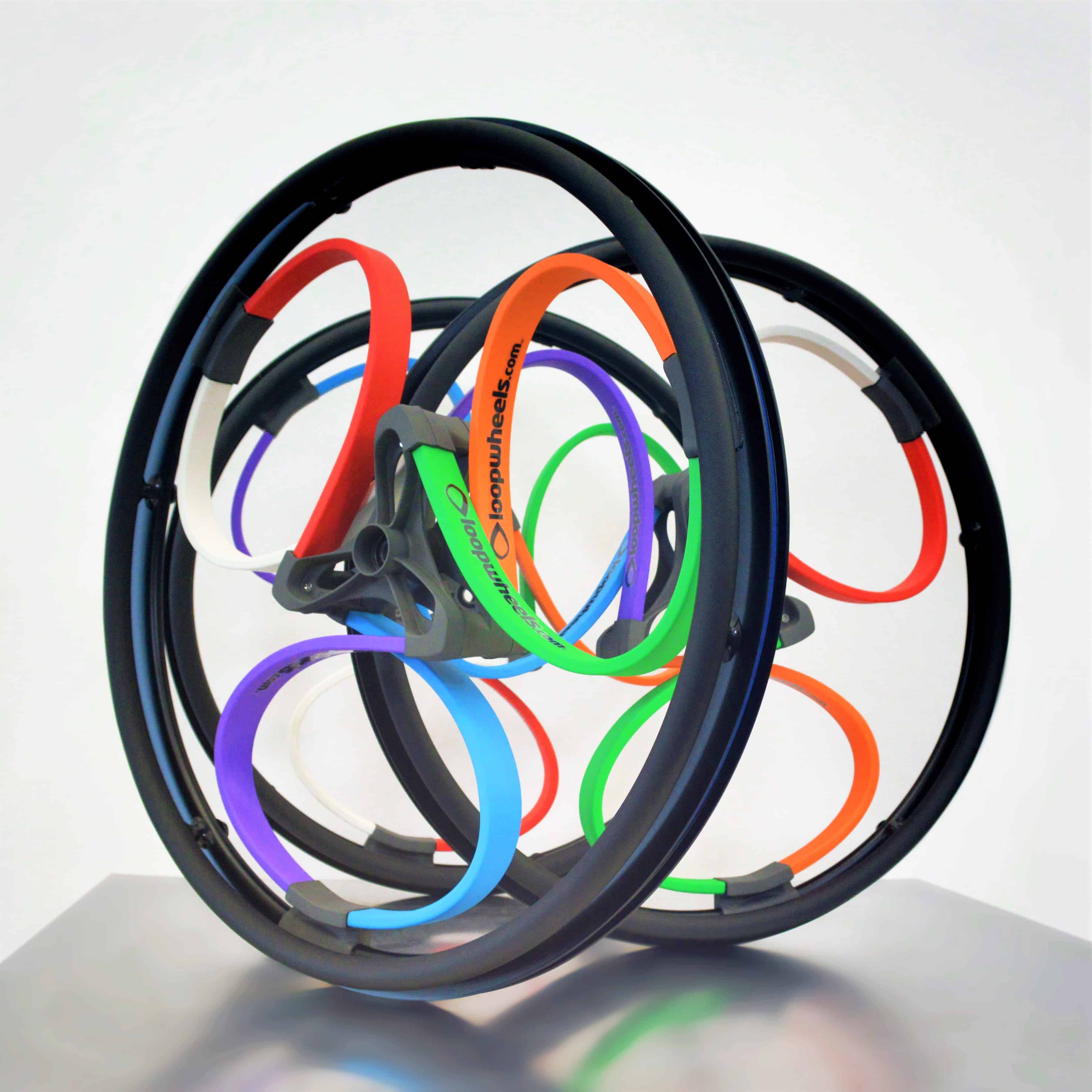 Multicoloured and single loop colours available
Characteristics
Characteristics
Wheel sizes: 24" (507mm rim)
Hub Width - 45.9mm
Rim: Double walled aluminium black
Loop material: Ultra lightweight carbon fibre
Hub: Machined, black anodised aluminium
Bearings: Sealed cartridge bearings; width at faces 1.8 inch (45.8mm)
Standard axle: ½ inch (12.7mm) and 12mm
Weight: 1.33kg
Weight limit per pair: 265lb or 120kg
Minimum user weight - 50kg
Push rim offset - 15mm
SOLD AS A PAIR
FREE STANDARD SHIPPING
Reviews
First impressions...
The Revolutionary Loopwheels
The carbon springs give you extra power to get up or down kerbs/curbs. They're wonderfully comfortable over cobblestones. Potholes needn't be a problem any more!

Loopwheels are more comfortable than standard wheelchair wheels. They absorb tiring vibration, as well as bumps and shocks.
Check out David's case study to see how the wheels perform in the real world.