Small Item Gripping Aid
Active Hands gripping aids are ideal for tetraplegic/quadriplegics, those with Cerebral Palsy, stroke recovery or any disability that affects hand function. Some of our products are also suitable for those with limb difference.
The aids can help people with limited hand function disabilities to enable them to take part in numerous activities as independently as possible. The aids allow a wide spectrum of activity levels from Paralympic gold medal winners to leisure gardeners and from injured military personnel to small children.
We know from our own experience how frustrating a lack of hand function can be. Hopefully with Active Hands helping you, you can overcome many of those frustrations enabling you to do activities that you previously thought were impossible. Who knows what you could achieve…
Please see the product description below for more information...
This item is sold as a single gripping aid (either left or right)
Availability: In stock
Excl. VAT:
£49.95
Incl. VAT:
£59.94
Product Description
Details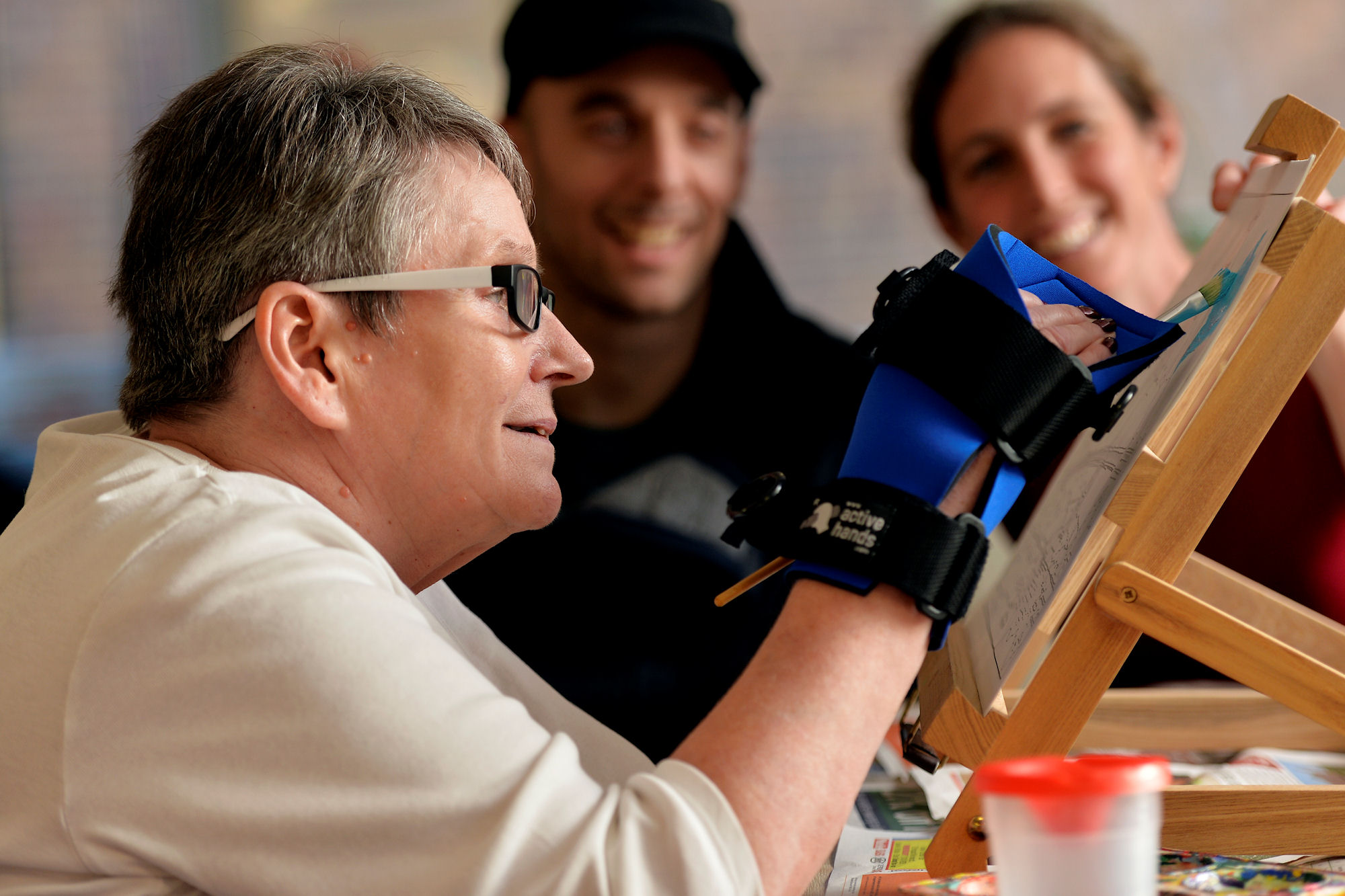 The General Purpose Gripping Aid can give you more freedom

Easy and Versatile
The Small Item gripping aid is a new and exciting gripping aid from Active Hands. This aid allows you to hold small diameter items such as make-up, bathroom, art and office products.
Unlike other products on the market, this gripping aid is unique in that it allows you to hold items at any angle you want. Want to paint on an easel? Apply mascara? Play the drums? Position the palm pad at the perfect angle to do any of these things and many more.
How they work
A two-part system, consisting of a neoprene glove and a velcro-on palm pad, allows you to swap between palm pads quickly. (The Small Item gripping aid comes with one glove component and one palm pad. Additional palm pad twin-packs are available here). Why not have a set in the bathroom with razor, toothbrush and hairbrush? Or a set for your make-up brushes? Or load up different brushes ready for painting? See the 'How To' video below or download the product fact sheet (see page 12).
Which size should I buy?
There are two sizes available, see the size guide to find out which size is best for you. Instructions showing how to use your Small Item aid can be found here and you can watch the video below.
Made of Strong Stuff
The glove is made from comfortable neoprene, which fits around the hand and wrist and is secured using two Velcro straps. As with all Active Hands products, the straps can be tightened using plastic rings, even with little or no finger strength. The palm pad is a velcro-backed square with a plastic clamp attached. This clamp is used to hold the item in place and is closed by pulling two ribbon loops. The palm pad then velcros to the glove and you are ready to go.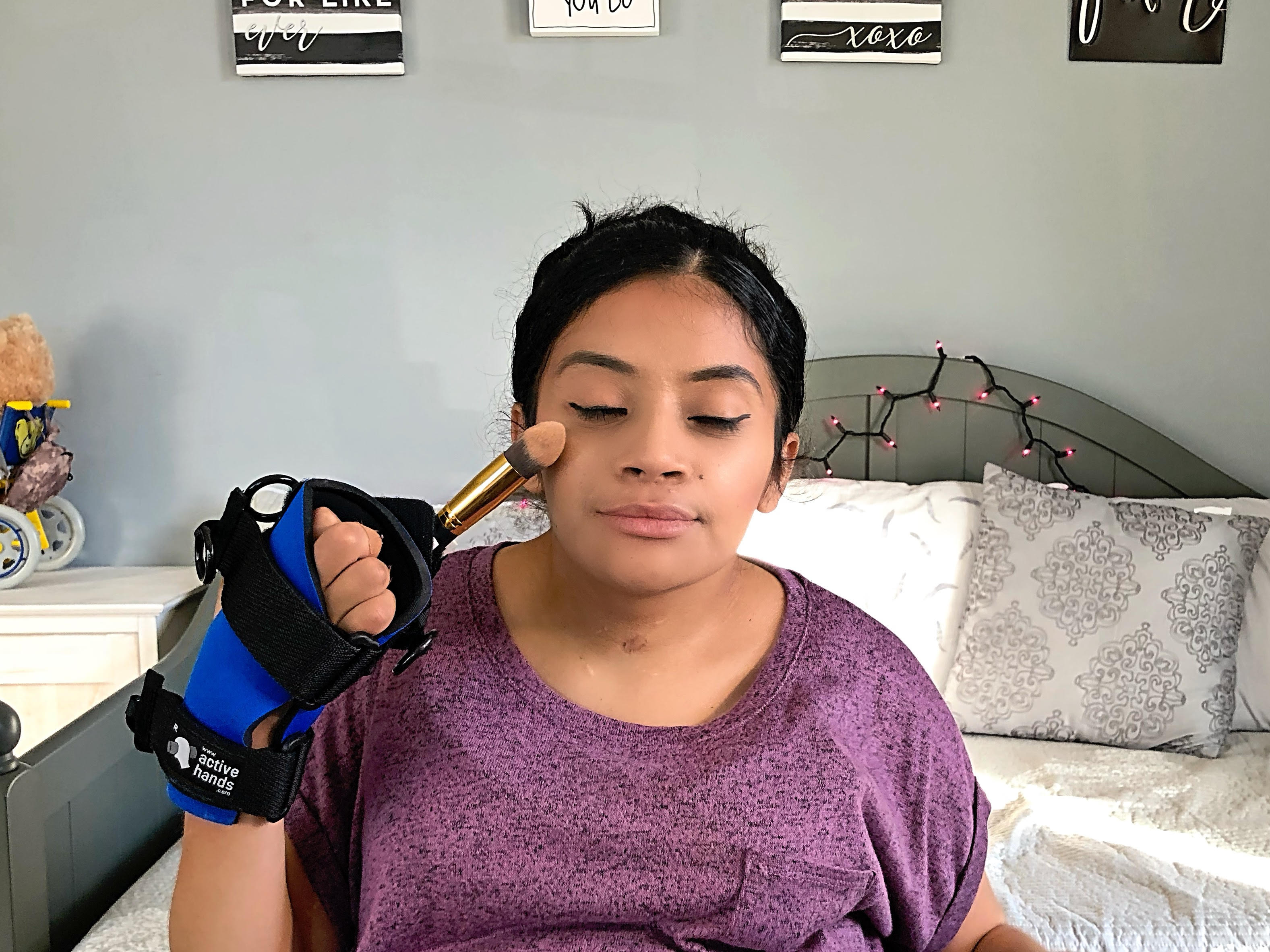 A Hand being 'Active' :)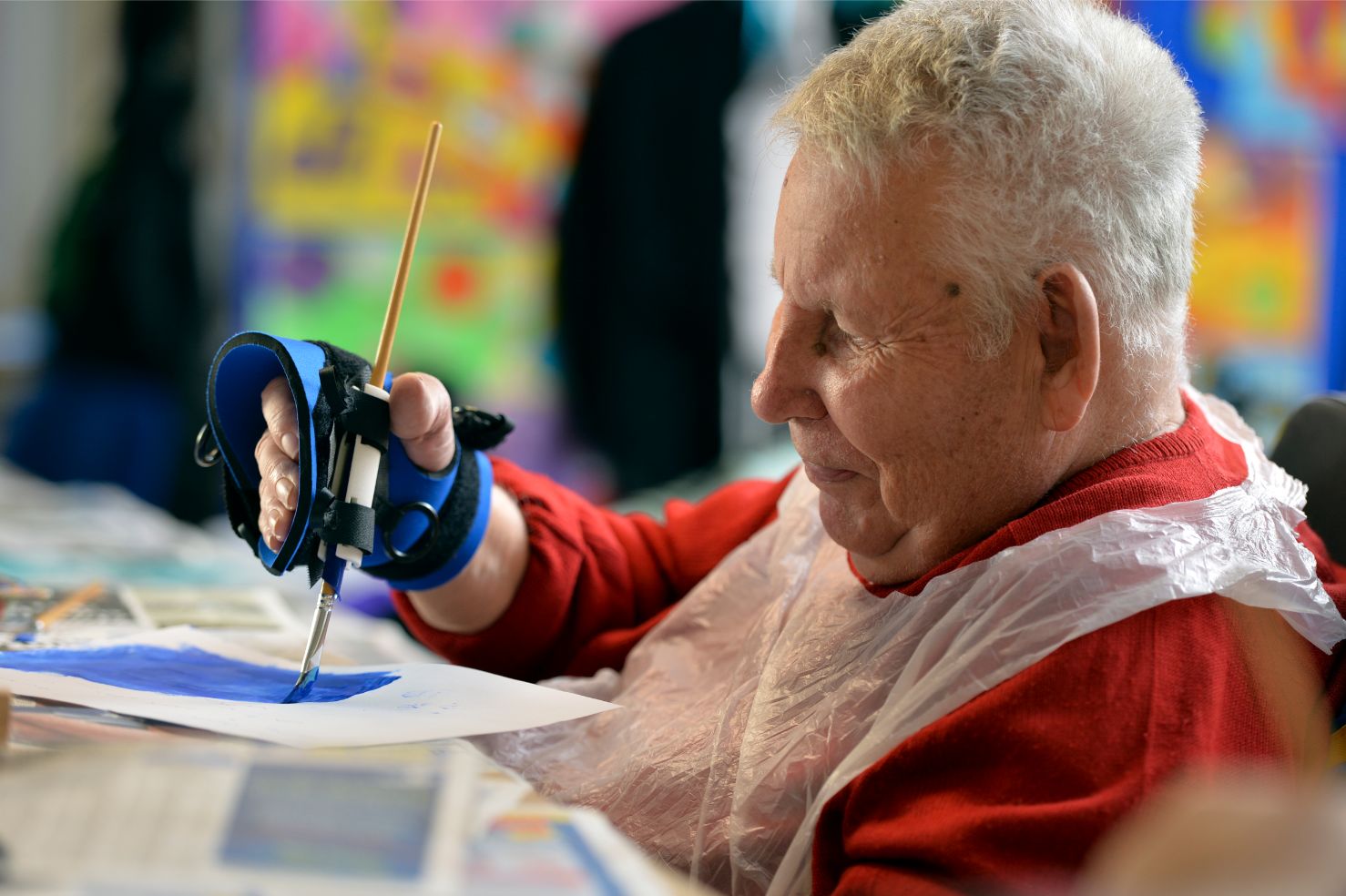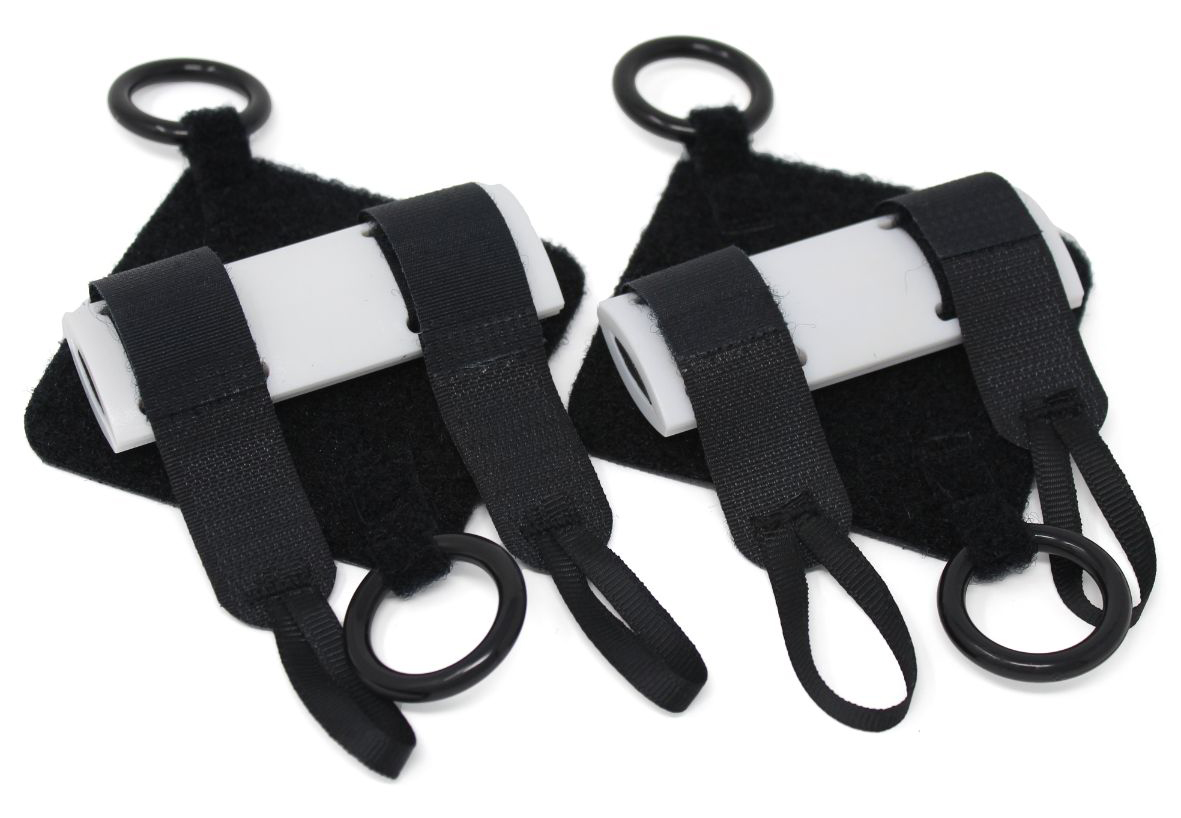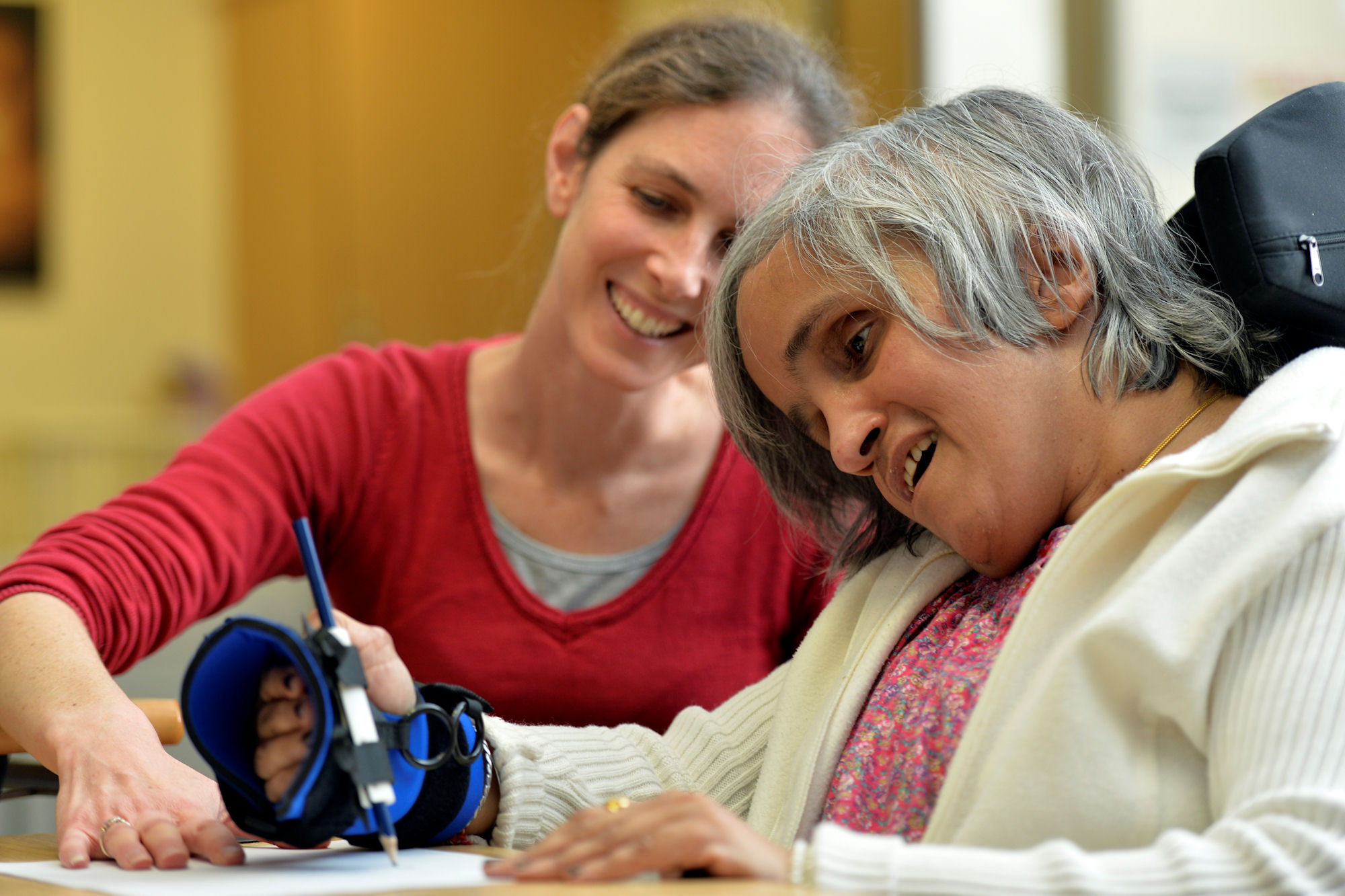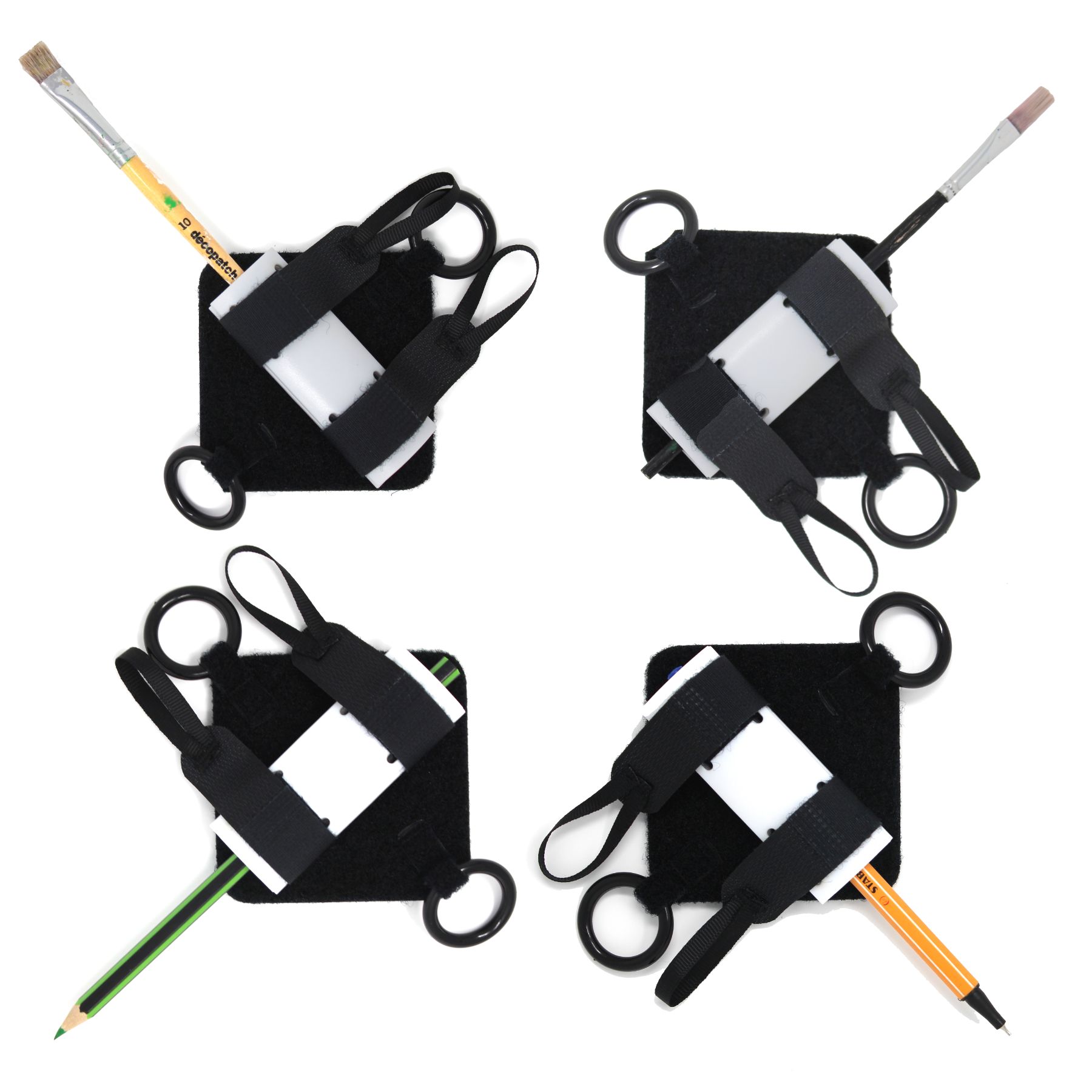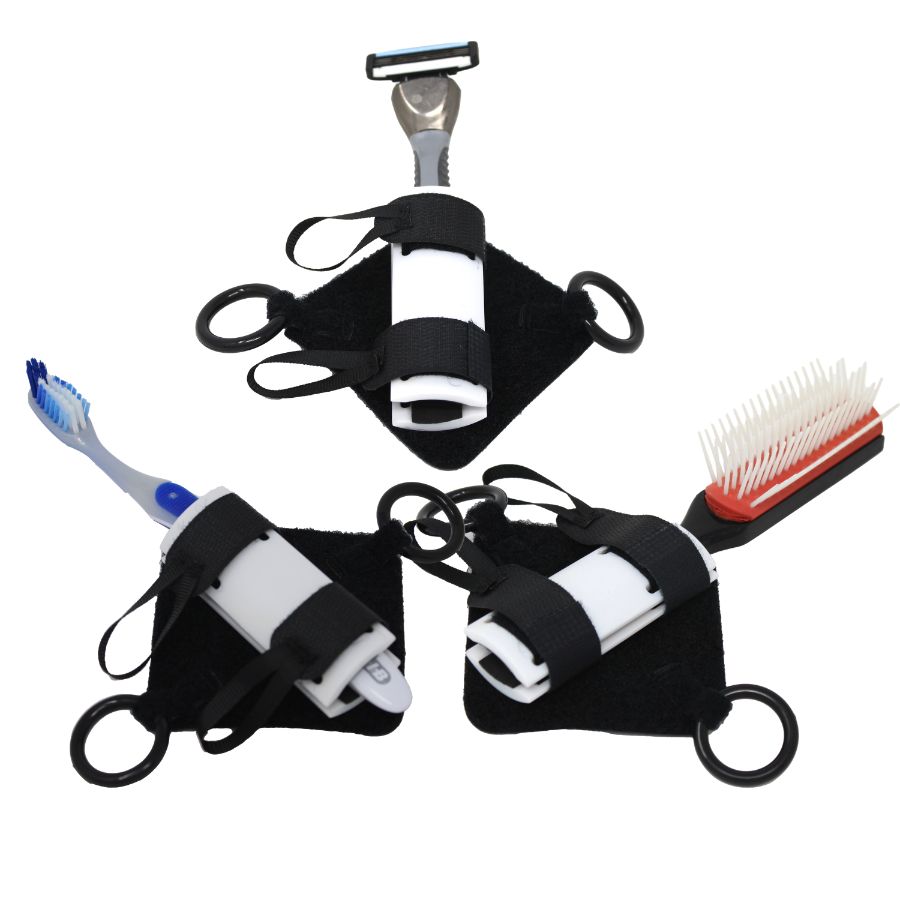 Reviews
First impressions...
Watch the Small Item Gripping Aid video here......
This video will show you just some of the many activities the gripping aid can be used for.