Hook Gripping Aid
Active Hands gripping aids are ideal for tetraplegic/quadriplegics, those with Cerebral Palsy, stroke recovery or any disability that affects hand function. Some of our products are also suitable for those with limb difference.
The aids can help people with limited hand function disabilities to enable them to take part in numerous activities as independently as possible. The aids allow a wide spectrum of activity levels from Paralympic gold medal winners to leisure gardeners and from injured military personnel to small children.
We know from our own experience how frustrating a lack of hand function can be. Hopefully with Active Hands helping you, you can overcome many of those frustrations enabling you to do activities that you previously thought were impossible. Who knows what you could achieve…
Please see the product description below for more information...
This item is sold as a pair
Availability: In stock
Excl. VAT:
£59.95
Incl. VAT:
£71.94
Product Description
Details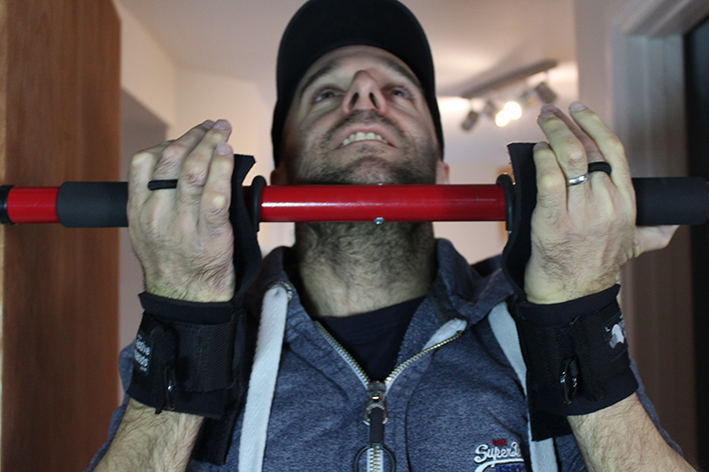 The Hook Gripping Aid on a pull down exercise bar

What are they for
The Hook aids are designed to enable you to grip and release equipment mostly in the gym or as part of exercise activity. This pair of Hook aids have been designed to be used on bars, machines with bar type handles, and some types of handlebars on bikes or hand bikes. They are great for situations where our Looped aids cannot be used, for example closed ended bars.
They are produced with a cleverly shaped strong stainless steel double hook, which gives stability when under tension and a pulling force that feels great and mimics a "real grip" feel when in use.
How they work
The metal hooks have a thin v-shaped section as part of their design with an elastic loop attached. This innovative elastic loop is placed around a finger and prevents the hook from flopping down under its own weight when grabbing a bar overhead or when your arms are forward. This makes the Hook aid more versatile than existing hook devices, which only perform well when lifting upwards from the ground. See the instruction sheet for how to use the aid. Instruction sheet
The Hook aid comes with 4 silicone tubes for optional use. The Hook aid can be used without these and this may be the preferred way when gripping some items such as rubberised, foam covered or padded bars. However, if preferred, these silicone tubes can be added to both of the 2 pronged hooks (4 in total). The tubes will give a level of padding, increase grip (preventing metal to metal slipping on some gripped items), and reduce rotation of the gripped object. Please remember they will also slightly reduce the internal diameter of the hook and once added they may not be easily removed. However, we have found in most situations they improve the performance of the hooks. The tubing can be added by applying a drop of hand soap down the tube and twisting the tubes as you push them on (you may require assistance with this).
After you have used the Hook aids a few times there are various options to personalise/customise them for your own specific hand size and usage. If it is interfering with the elastic loop, the neoprene material that fits in the palm of the hand can be trimmed to your specific requirements. The neoprene can be cut to size using scissors or a sharp knife (you may wish to get assistance with this). The other option is to cut a small slit in the neoprene and pass the elastic loop through this, as shown in the diagram. We recommend using the Hook aids a number of times before altering them in any way as once this is done the alterations will be permanent.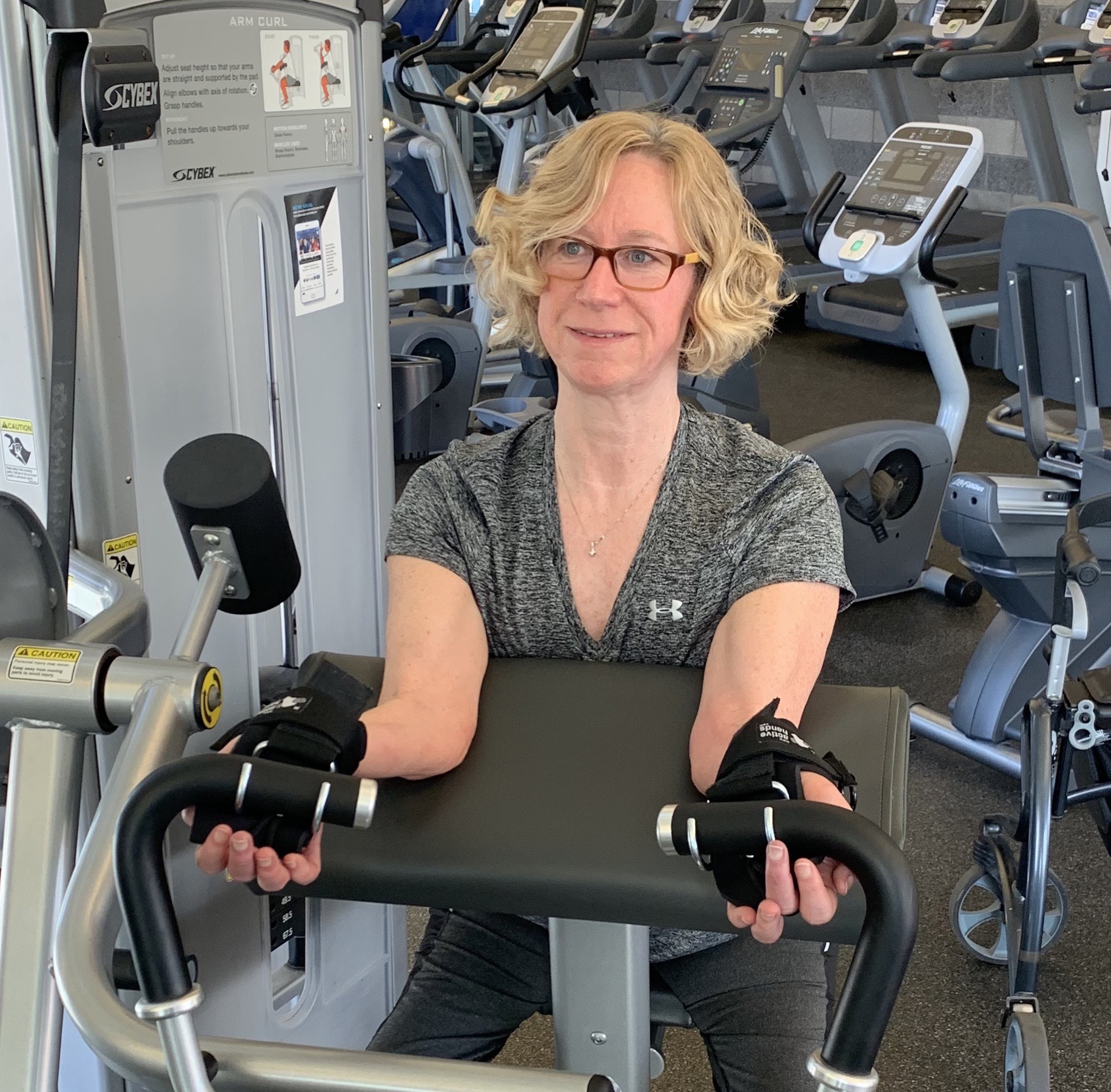 Hook aid at the gym
Reviews